Experience has taught us that leaders spend most of their energy on responding to issues in the workplace instead of building capacity, empowering their team and achieving their goals.
Our certified Human Resource Specialists provide the tools and time to turn that around.
Our full-spectrum services include HR-On Demand, Workplace Investigations, Psychological Safety Assessments and Action Plans, Professional Development and Risk Mitigation.
Our core values form the heartbeat of our business.
Our logo – A hummingbird is seen as a symbol of adaptability, lightness and joy. The colour magenta is symbolic of emotional balance, introspection and universal harmony. Together, they represent what we hope our supports provide to our clients. It is our quest to help organizations address tough Human Resource related challenges while creating a workplace culture that is founded on compassion, kindness, appreciation and cooperation.
We embrace and champion the highest standards of professional and personal ethics.
We know through lived experience that collaboration is the foundation of continuous growth and innovation.
We live it! We have the utmost respect in the abilities, qualities and attributes that promote a positive work culture where employees matter.
We are most successful when we have provided you with the resources, confidence, and motivation to build great teams.
We encourage and celebrate the diverse perspectives, experiences, challenges and strengths of the organizations and communities we serve.
Magenta HR is an Industry Partner with CPHR BC & Yukon

Dawna Day
Principal Director
Canadian Mental Health Association
Certified Workplace Psychological Safety Advisor & Chartered Professional in Human Resources
Dawna is a well-respected and trusted Human Resource Professional, Trainer, Psychological Safety Advisor and Workplace Investigator. Her work is founded on principles of fairness and objectivity, effective listening, and respect for the process, people, and organizations that rely on her support. Dawna holds a Chartered Professional in Human Resources designation and Canadian Mental Health Certification in Psychological Safety. With over 20 years of experience as an HR professional, teacher, CEO and creative problem-solver she has successfully navigated many of the challenges facing her clients. She appreciates the negative impact difficult HR matters and toxicity in the workplace bring and knows firsthand that with the right supports, there is a light at the end of the tunnel.
Michele Hansen
Organizational Development Consultant
Empowering People to Make a Difference
As an accomplished, strategic leader, with over 30 years of experience, Michele is a catalyst for change. Her professional successes include leading organizational change initiatives, strategic business growth, developing and managing client relationships, team management and development, and project implementation.
"I am committed to building empowering professional environments that promote clear communication and individual as well as collective growth."
Read More
In 2013 Michele joined a consulting team as Director of Professional Services. For the following 6 years she led many projects implementing capacity development and information management solutions with First Nations organizations throughout BC, Yukon, and NWT, as well as a wide range of small businesses and non- profits.
Since 2019, Michele's work has focused on leadership development and change initiatives for small organizations through to provincial government branches.
Michele holds certifications of:
Registered Organizational Excellence Specialist
Prosci Certified Change Practitioner
Certified Personality Dimensions® Facilitator
Michele is a member of these organizations and abides by their Standards and Codes of Ethics:
Canadian Association of Management Consultants
Association of Change Management Professionals
Excellence Canada
Chartered Professionals in HR -BC &; Yukon
American Society of Quality
Project Management Institute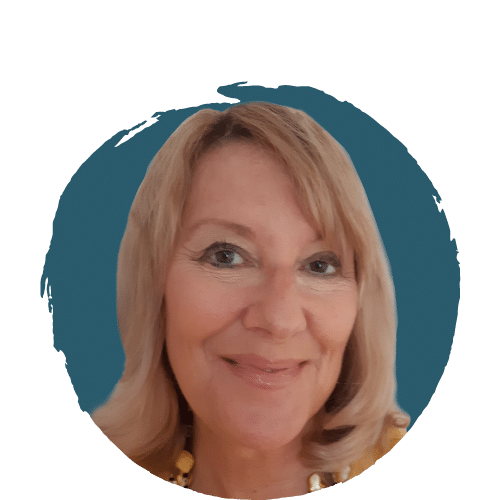 Janet Southgate
Bachelor of Arts: University of Waterloo
Bachelor of Education: Brock University
Marketing Certificate: Southern Alberta Institute of Technology
Douglas College: Essential Skills Certificate
Customer Service Excellence Certificate
Janet is an independent curriculum writer and workshop facilitator with over 30 years' experience in elementary and adult education. Passionate about facilitating learning through a variety of instructional approaches and techniques, Janet has successfully developed and delivered a variety of workshops related to the areas of job search, employment and workplace culture. She uses a variety of communication styles, resulting in the ability to enhance learning and understanding.
Read More
Janet's workshops consistently elicit positive feedback and a high level of satisfaction from clients. Skilled at quickly cultivating a rapport with a broad demographic of clients, Janet has the ability accurately discern client needs and effectively deliver personalized workshops, both virtually and in person. She has successfully written and delivered seminars for youth, teachers, employers, job seekers and seniors. Janet avidly follows the labour market statistics so that she can provide the most up to date and relevant information to clients.
What Magenta HR Clients Say

I have had the privilege of working with Magenta HR Ltd, specifically with Dawna Day, for several years now. Dawna has been instrumental in providing values-based and professionally informed Human Resources support and guidance on many occasions. She goes above and beyond to ensure the service is seen the whole way through and makes recommendations that she sees will further elevate the organization. Her vast network ensures she is able to bring in experts of many fields, if required, including legal if not on retainer, and the advice is comprehensive. Her calm and curious manner ensures she has all relevant information and insights needed to move forward and her personal demeanour makes it easy to share. I am incredibly grateful to have Dawna as part of our team and would recommend her to any business.
Cowichan Women Against Violence Society – Brooklyn Mann, Director of Programs.
We have worked with Magenta HR over the past few years and have really appreciated her insight and guidance with respect to sensitive HR matters. Her ability to provide culturally relevant Human Resource solutions to Moose Hide Campaign is exemplary.
Moose Hide Campaign Development Society – David Stevenson, Chief Executive Officer
We have had the privilege of working with Dawna Day over the past several years, as a former Manager of our organization as well as an independent consultant. We have truly appreciated the professional approach and her strong commendable work ethic. She is highly professional and reliable and has produced comprehensive reports complete with relevant and appropriate recommendations.
Nuu-chah-nulth Tribal Council – Florence Wiley, Executive Directo